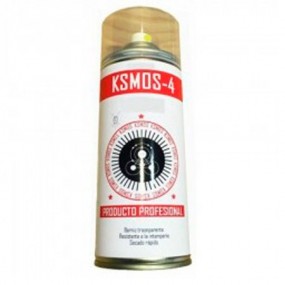 Lacquer Hidroimpresión
Lacquer for water transfer printing (hidroimpresion) in a matte finish and brightness.
The lacquer hidroimpresión in the process of hidroimpresión is used to fix the sheets that are placed on the surface. Spray in the final part of the process and is a must-have product for which we do not have to worry about it more for the fixing once we have placed the sheets of hidroimpresión.
On the market you will find this type of lacquers with two finishes. On the one hand finish in matte and gloss finish. Think what kind of finish do you want your hidroimpresiones and on that basis do not forget that you will have to decantarte by a type of lacquer or another. So easy and simple.
This type of lacquer are ideal for applying on these painted surfaces. In the case of the brightness provides extraordinary brightness. In your set, you'll get a hidroimpresión resistant to abrasion, chemicals, weather, etc, Thanks to all of the products that interfere with this process and that makes the change you want to give your car to be quality, aesthetic and durable. All wrapped up in a simple way, and for very little money.
This lacquer is marketed in format spray and is intended for use outside of it. It is a product that offers an excellent quality-price for their poor finishing and competitive price.
In any case, this kind of lacquers offer, both in your version-like shine in the mate, in all times a professional finish. The products are of high quality and resistance, which are marketed in the format of a spray. Are lacquers quick and easy to apply. As we say, this product is used to give the final finish to the work of hidroimpresión. They have a soft touch, and your action is able to last up to ten years, so that during the lifetime of the vehicle will be present in perfect conditions.
FREQUENTLY ASKED QUESTIONS LACQUER HIDROIMPRESIÓN:
What is the lacquer hidroimpresión?
The lacquer hidroimpresión is used to fix the sheets that are placed on parts that have been worked with hidroimpresión.
How do you use lacquer hidroimpresión?
All the jobs of hidroimpresión will be completed by applying lacquer (gloss or matte).
The application of the lacquer hidroimpresión is the last step in our manual hidroimpresión.
Once you dry the piece that has been decorated, you must apply the lacquer hidroimpresión. It is important to apply a good amount of lacquer to cover the piece in full and at a distance of 5-10 cm.
You must apply a minimum of two coats of lacquer hidroimpresión and leave to dry for a minimum of 30 minutes.
What types of lacquers hidroimpresión are there?, which do you choose?
We have two types of lacquer (gloss and matte) of hidroimpresión depending on the finish you want to give to the work-piece.
Choose a lacquer or another does not affect the process of the hidroimpresión, will only change the final finish of the piece that we decorated. Your choice will depend on how we want to look the part, whether with a brighter finish or nuanced.
What price has the lacquer hidroimpresión?
Varnishes hidroimpresión of the brand WrapWorkers, both gloss and matte, they have a price of 11,99€. They come in a format with bottle of spray 400 ml.
What are the components leads to the lacquer hidroimpresión?
The lacquer hidroimpresión takes a varnish component made of acrylic resins do not amarilleantes.
It is designed for direct application on bodies and complies with the maximum content of VOC according to directive (1999/13/EC).
How should you clean the lacquer hidroimpresión?
To clean the mouthpiece you have to place the aerosol upside down and press for a few seconds until only exit gas.
Important safety information about the lakes of hidroimpresión:
Before you use varnishes of hidroimpresión you have to take into account a series of recommendations:
- This product contains liquids and vapors are extremely flammable. Do not expose to overheating.
- Must not come in contact with skin and eyes. May cause serious eye irritation.
- May cause drowsiness or dizziness.
- Should be kept away from sources of heat, sparks, open flame or hot surfaces. You can not smoke near this product.
- Must be used only outdoors or in places with good ventilation.
- Once you finish the pot of lacquer hidroimpresión you must remove the container in a container of hazardous waste.
- Lacquer hidroimpresión should be stored in a well ventilated place and to keep it in a cool place.
- In case the product comes in contact with the skin or the hair, you should take off immediately all contaminated clothing, and rinse the skin with water or shower.
- In case of contact with eyes, you should be clear cautiously with water for several minutes.
- Remember that the repeated exposure may cause skin dryness or cracking in the skin.
You have doubts?
Here we explain in more detail

PRODUCTS IN THIS CATEGORY
2
Products in this category.
Preguntas y Respuestas de Clientes
Do you have questions about how to order?
Check out our video where we clarify all the steps: