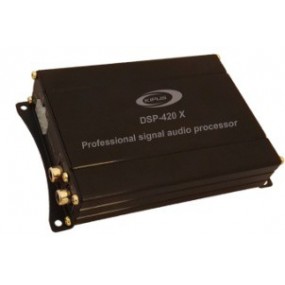 Processors and active filters
Processors and active filters sound car
This sophisticated sound equipment, is not conventional, and allows you to split the audible frequency spectrum of 20Hz to 20,000 Hz, in different bands that are referred to as pathways. They allow for the perfect fit from the start frequency and end of each of the pathways, as well as the volume.
How it works a filter active: To do this you can use three amps and three teams. These will be sent the signal, called pink noise, and around 3000 Hz. The filter can be configured depends on the speakers you hav...
You have doubts?
Here we explain in more detail

PRODUCTS IN THIS CATEGORY
3
Products in this category.
Do you have questions about how to order?
Check out our video where we clarify all the steps: