Tuition car
Purchase license plates for car cheap
The plates of tuition, cheaper of vehicles have existed for almost as long as cars. The first were made of porcelain baked onto iron and ceramic. In later years, were made of leather, plastic and copper, while during the Second World War were used soya beans pressed and cardboard. The evolution has been constant until you reach the license plates present in the moment, as the echo license plate acrylic.
Currently all vehicles must have a registration, this is an obligation by law that requires a safety meas...
You want to know more?
BEST PRODUCTS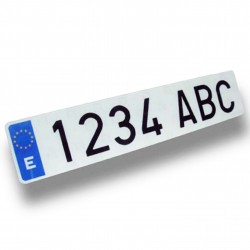 PRODUCTS IN THIS CATEGORY
2
Products in this category.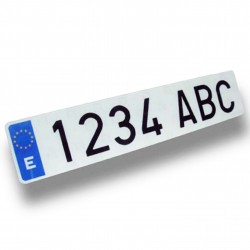 Do you have questions about how to order?
Check out our video where we clarify all the steps: