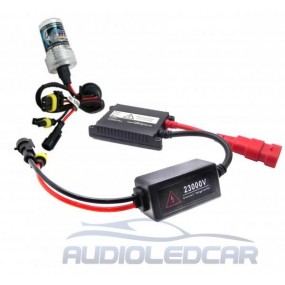 Xenon H1 Quad
H1 Xenon Quad
H1 Xenon to a Quad of 35 Watts or 55 Watts and 12 Volts. High quality and finish of the brand ZesfOr. We stock all models of xenon quad h1 in function of your needs. We have all the kit xenon h1 quad. Improves the lighting of your quad with the lights on xenon h1.
The first thing that you need to know before you install a xenon h1 for a quad is if your vehicle is canbus (it has a sensor bulb is burnt out). If you do not have it we can install any xenon and if if you have we will have to install a xenon canbus h1 for quad.
Of all the...
You want to know more?
PRODUCTS IN THIS CATEGORY
2
Products in this category.
Do you have questions about how to order?
Check out our video where we clarify all the steps: