LED bulb GU10 KDE® powerful led COB. Bulbs gu10 LED for home or office, 480 lumens, 6 Watts and an opening angle of 120 degrees. Led bulbs gu10 powerful and efficient, recommended for those places where you need an extra light. With this bulb you will save 70% on the invoice of the light. Available in two colors: warm light (3000k) and cool light (6500k).
Do you have any questions about this product?
ASK US
LED bulb GU10 6 Watts powerful | KDE®
Led bulbs for home gu10 powerful ideal to replace our old halogen bulbs for these LED and save more than 70% of the electricity bill.
KDE® is a signature asian that has become in just 10 years the world leader in LED lighting for home, offices and the industrial sector. Its great advantage is the great variety of product and R & D that make it possible to move more quickly than the large firms as Philiphs or Osram. Today KDE® has the best engineers in designing and manufacturing LED technology. In addition, due to its enormous volume of worldwide sales have achieved a price so competitive that it hardly has any competition in the market. Without hesitation KDE® has the best products both in durability as well as lightness in terms of led lights for home.
Technical features led bulb gu10 powerful 3-Watt:
-Lumens: 480 lm
-Power: 6 W
-Angle of opening: 120º
-Operating hours: 30.000 hours.
-Warranty: 2 years.
-Available colors: warm and cold.
Specialists in LED light bulbs gu10 powerful KDE®. Any doubt contact us.
Do you have questions about how to order?
Check out our video where we clarify all the steps:
RELATED PRODUCTS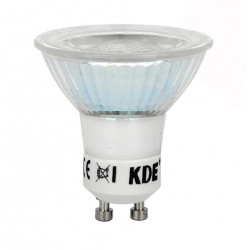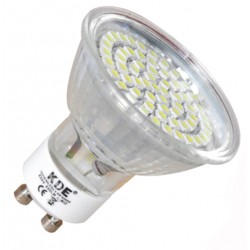 Customer Questions and Answers