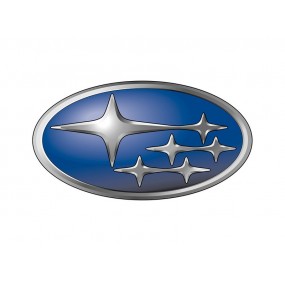 Derivabrisas Subaru
Derivabrisas and baffles, Air-and water-Subaru
Derivabrisas and deflectors for Subaru ideal to avoid enter rain or air in the car. Very comfortable and easy-to-install, does not require any technical knowledge. Manufactured in PVC of high quality and with European approval TUV. We can install our derivabrisas Subaru ourselves at home, look at the installation video of the product. Easy and simple, simply download windows, insert the grafts and install the deflectors Subaru. See all the models available for your car. Product highly recommended.
You have doubts?
Here we explain in more detail

PRODUCTS IN THIS CATEGORY
1
Product in this category.
Preguntas y Respuestas de Clientes
Customer Questions and Answers
Question about Subaru - Impreza (2003-2005):

¿Tienen para impreza blobeye? Muchas gracias. Un saludo

Answer: Buenos días. No disponemos, disculpe Un saludo.
Do you have questions about how to order?
Check out our video where we clarify all the steps: