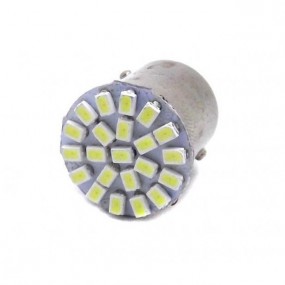 LED R10W
LED bulbs R10W Car and Motorcycle
The led bulbs R10W are equipped with the advanced technology canbus with which we will prevent us to skip the warning light cast on the instrument panel.
Give your vehicle a modern look and renewed with these bulbs are of high quality. Simply by choosing the appropriate socket that you use your car or motorcycle.In our website you will find a wide variety of lights led R10W valid for both car and motorcycle. We have seen multiple colors of lights led R10W: white, blue, red, and green.
The led bulb white cap R10W can be used both indoors and outside. We can install it in any place of our vehicle to bring that type of cap, as for example in enrollment, position, luggage compartment, sun visors, or mirrors. This type of light bulb stands out for its long-lasting durability
The led bulb R10W is very easy to install, thanks to its quality but we'll have to remove the light bulb that we start and replace it with the led bulb R10W. The led bulb R10W is created of led quartz SMD-based ceramics. High power and durability, with 250 lumens and 12V. Of the well-known and quality brand Zesfor.
We take into account the quality of the point of leds, as to higher-quality brightness and power. We must also take into account the base of the bulb, as this is associated to achieve greater durability and Chip take integrated. Our led R10W is equipped with a new Chip 1819549N that divides the voltage between different diodes of led in a stable and steady (very important to prevent the led bulb to burn).
Specialists in led lights R10W, any doubt contact us
You have doubts?
Here we explain in more detail

PRODUCTS IN THIS CATEGORY
3
Products in this category.
Preguntas y Respuestas de Clientes
Do you have questions about how to order?
Check out our video where we clarify all the steps: