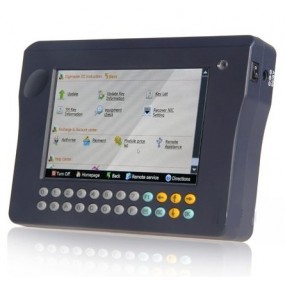 Modification kilometers
Correction and adjustment of mileage
In this category you will find a wide catalogue of machines modification kilometers that will help us adjust the kilometers on the dashboard when this has been broken and we have to install a new one with a mileage different.
All of these machines correction of k...
You have doubts?
Here we explain in more detail

PRODUCTS IN THIS CATEGORY
1
Product in this category.
Preguntas y Respuestas de Clientes
Customer Questions and Answers
Question about Iveco - Trakker 500 euro 5:

Mi servirebbe qualcosa per modificare i km percorsi visto che ho eseguito delle manutenzioni e sostituito una centralina

Answer: Buongiorno, vi dico che non sarebbe valido per il modello indicato Un cordiale saluto.

Question about Volkswagen - Cc:

Quisiera saber que máquina es compatible para kilometraje de volswagen CC del 2012 y para seat ibiza del 2012, gracias

Answer: Buenos días. Le adjunto el enlace del producto https://www.audioledcar.com/es/maquina-de-kilometros-profesional-solo-cable-obd-y-chips.html no disponemos de otro Un saludo.

Question about Opel - Astra h gtc opc :

Bonjour, je souhaiterais savoir si l'appareil de modifications kilométrique est adapté à ma voiture et un lien ou je pourrais le commender... merci d'avance

Answer: Bonjour, désolé mais nous n'avons plus ces produits. Désolé Cordialement.

Question about Ford - Transit Connect 1.8 tdci 2007:

Necesito clonar los datos del cuadro de instrumentos, se estropeó el velocímetro, parte del inmovilizador esta en el cuadro no es solo cambiarlo, tengo que reprogramar la ECU, anularon la válvula EGR la cambie pero no funciona porque está desprogramada, también quiero clonar o compiar el transpondedor de la llave, quiero saber si hay un equipo que haga todo esto, si se compran por separado y cuanto cuestan. Muchas Gracias.

Answer: Buenos días. Le comento que no disponemos de ningún tipo de maquina, producto, ordenador que pueda hacer lo que usted desea... sentimos mucho no poder ayudarle. Un saludo.
Do you have questions about how to order?
Check out our video where we clarify all the steps: