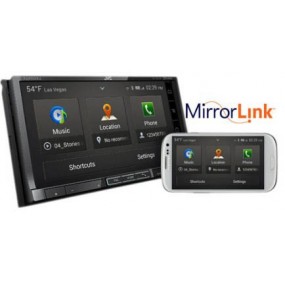 MirrorLink Seat
MirrorLink SEAT
A Mirror Link Seat is an accessory that allows us to play the mobile screen in our screen of the car. To install it, it is necessary that the car carries interface or you put one. A very frequent use of mirror link Seat is to put your mobile browser and view the screen of the car. It connects by Bluetooth and also plays sound.
An interface is a device that allows us to reproduce a signal sound or video on the screen of our car. It serves to connect the Mirrorlink, add features such as reverse camera, navigation, hands-free etc.....
You want to know more?
PRODUCTS IN THIS CATEGORY
1
Product in this category.
Do you have questions about how to order?
Check out our video where we clarify all the steps: